Beaver Dam Creek
Core Battlefield Land Saved: In the Fall of 2012 Richmond Battlefields Association purchased one of the few remaining tracts of core battlefield land at Beaver Dam Creek, the first major engagement of the Seven Days' Battles. It was here that Confederate Maj. Gen. A. P. Hill threw his "Light Division" into a series of futile assaults against Brig. Gen. Fitz John Porter's V Corps prepared position behind Beaver Dam Creek. This newly acquired land is adjacent to the Beaver Dam Creek Unit of the Richmond National Battlefield Park.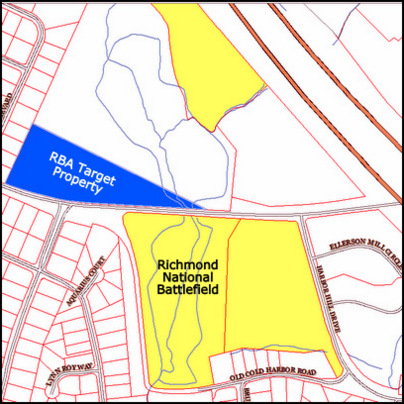 June 26, 1862
The Union V Corps was isolated on the north bank of the Chickahominy River near Mechanicsville. Leaving only two divisions at Seven Pines, Gen. Robert E. Lee massed 65,000 trops to attack the exposed right flank of the Union army.
At dusk, Lee pushed his last fresh divisions against the Union left, unleashing 32,000 men in a powerful assault. On the site preserved by RBA, units from the brigades of Pender, then Fields, and finally Ripley withstood punishing artillery and musketry fire from the fortified Federal position while awaiting the arrival of Stonewall Jackson's troops from the north. The planned turning movement never materialized. However, learning of Jackson's presence, Porter directed the V Corps to retire to another defensive line behind Boatswain Creek at Gaines' Mill.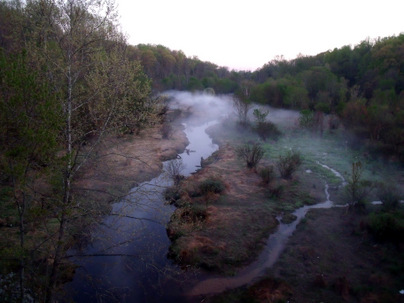 Beaver Dam Creek Battlefield. View from Cold Harbor Road (facing north). The land preserved by RBA is on the left.
Above: The Battle of Beaver Dam Creek by Alfred Waud (LC-USZC4-5882).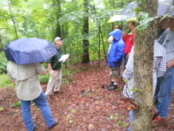 RBA members brave the rain to hear historian Michael Andrus describe the 1862 battle on land they helped save at Beaver Dam Creek (June 2013).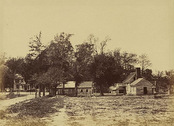 Also known as the Battle of Mechanicsville (LC-DIG-ppmsca-12616).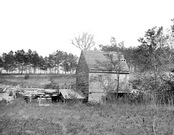 Ellerson's Mill was a prominent feature on the battlefield (LC-USZ62-105374).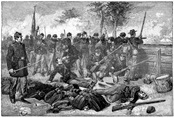 Federal soldiers firing from a well-prepared position behind Beaver Dam Creek (Battles & Leaders).